Spokane WA House Cleaning Gift Certificates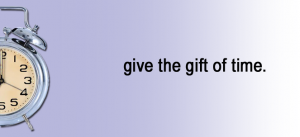 Give someone the gift of time!  Show your Appreciation!  Say "I care".
In today's busy world, you can now show you care by giving  someone the gift of time.  Whether it's time to relax, time to mourn, or time to make time for all those other little things that seem to fill our calendars, Frontline Housekeeping Plus now offers gift certificates for their house cleaning services.
You can purchase and gift the services offered by Frontline Housekeeping right here on housecleaningspokane.com.  Allow your friends or loved one's to sit back and relax on their birthday, or help them pick up the slack if they are sick or injured.  It's perfect for those with a busy lifestyle and no time to clean or just to help them out and give them some free time. It can also be a wonderful gift for that special occasion.
Few things will say you care more then a spotless clean home and a little free time.  Order your Spokane House Cleaning Gift Certificate Today.
Consider these Ocassions as opportunities to show you care this year.
Special Occasions:·    Mother's Day
·    Secretary's Day
·    Happy Birthday
·    Valentine's Day
·    Grandparent's Day
·    Memorial Day
·    Veterans Day
·    Christmas
·    Easter
·    Father's Day
Special "Any Day" Occasions·    New Parents
·    Teacher Appreciation
·    Pastor Appreciation
·    Wedding Gift
·    Employee Appreciation
·    Get Well Soon
·    Condolences
·    Bridal Shower
·    Baby Shower
·    House Warming